Dimensions in Wood Inc
Serving Mid-MO since 1977, we specialize in TRANSLATING YOUR VISIONS INTO REALITY. At Dimensions In Wood we listen to your needs and desires and develop a design specifically for YOU and YOUR BUDGET. Our talented craftsman can build a single cabinet or remodel a room or two, always providing quality products and service.
Some of Our Staff:

Bob Hoell (pronounced hale): Bob has a BA in Industrial Arts Education from MU. Bob's passion for teaching is evident,as he educates clients on cabinetry options, appliances, countertops, plumbing fixtures, and more. Bob's keen design eye and his 'anything is possible' attitude is a positive force.

Adam Lockett: Adam has knowledge and experience in all aspects of remodeling. Adam is the site supervisor for remodeling. He is assisted by the rest of our talented team. Client confidence in his capabilities is apparent by his outstanding client relationships.
Gail Hoell: Gail has a BS in Housing and Interior Design from MU. Gail's amazing design abilities is a powerful asset. She works with Bob and the client to create the perfect design layout for their project.
Chris Wilsdorf: Chris is a SUPER talented woodworker and our shop foreman. He turns the 'impossible' into the possible. He is usually behind the scenes, building cabinetry in our shop, but he's the best, when it comes to difficult installations and tricky details.
Our Showroom:
Our showroom features the first working Galley Workstation, www.thegalley.com , in the state of Missouri. The 5 ½ foot sink is in a 12 ½ foot island. They are part of our Working Display Kitchen featuring Sub-Zero and Wolf appliances. You can experience Steam cooking in the Wolf Convection Steam Oven or experiment with cooking on the Wolf Induction Cooktop.

Showroom appointments are suggested so we can meet you when it is convenient for you. Sometimes we are out of the showroom, visiting jobs, and we would hate to miss you.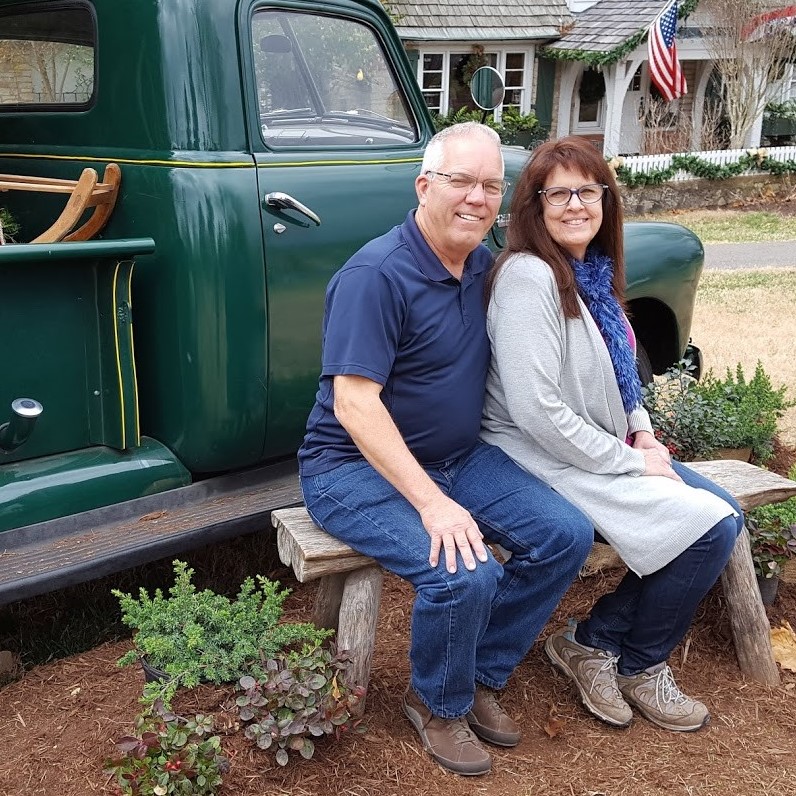 Bob and Gail Hoell have poured their life into designing and educating people about kitchens and baths. Their passion is to help you truely create the most functional areas of your home. Their family and team of professionals will make it a reality.